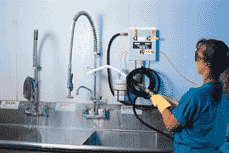 Care Labs, Inc. is your source for exceptional products! You have discovered a unique source for high quality cleaning and disinfecting products, related dispensers and housekeeping hardware.

Buy Direct & Eliminate the Middle-Man: Care Labs, Inc. is a manufacturer and distributor. Buying direct has many advantages to you including lower prices, fresher products, and faster order processing.

A Tradition of High Quality: Care Lab's specialty is high concentrates which assures low usage costs. Latest technology components reduces labor and improves results.

Distributor of Quality Products: Care Labs offers a full range of carefully selected, fine quality national and regional brand cleaners, disinfectants and chemical specialties. Our complete line includes a wide variety of maintenance hardware and tools to provide you with an unbeatable single source for all of your sanitation requirements.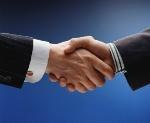 Care Labs' Value Added Services:

* Technical support – free email/phone consultations for your Care Lab's products.

* Inventory Control – reduce your overhead. We help you minimize over-stocking, product duplications, function overlap, and ways to detect product waste in your facility.

OUR MISSION: We are fully committed to building a long-term business relationship with you built on integrity and a record of surpassing our customer's expectations.

WHY PURCHASE FROM US?

Click here to find out: Our Promise to You


--------------------------------------------------------------


Rising Gas Prices Call for Consolidating Vendors

Our vision and goal is to offer all the sanitary maintenance products you need to maintain your facility, and become your ONE SOURCE VENDOR.This offers many advantages to you, including lowering labor and maintenance costs. Ordering supplies is easier when you consolidate vendors. We can quickly and easily look at your purchasing history and help you maintain your inventory. We'll work hard for you: if you are not satisfied, we are not satisfied. We work on loyalty, not contracts.

Consider how Care Labs can be of help to you: cleaners/disinfectants, specialty chemicals, floor care products (stripper/finish, mops), hand soaps/sanitizers, paper items (paper towels, toilet tissue, etc.), gloves, trash bags (can liners), aerosol cleaning products and air fresheners, hardware items (handles, brushes, squeegees),and much more!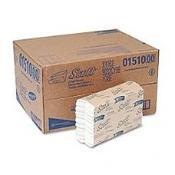 Tight Budget? Save $$ on Paper!

Care Labs provides a full line of paper for your sanitary needs. We offer name-brand solutions such as Kimberly-Clark and Scott. But where we can help you save money is on a new economical, "green-certified" paper line. It offers a wonderful balance between quality and cost.

To read further- CLICK HERE



Last Update: January 2013